Can My Family or I Live in My Buy-to-Let Property? +Solution
The following topics are covered below:
Buy-to-let mortgages are designed for landlords who want to buy property to let. They are not aimed at people looking to buy somewhere to live. For this purpose, buy-to-let mortgages aren't regulated by the Financial Services Authority (FSA) like residential mortgages. Let's clear this idea with a real-time example.
A lady came by my workplace a few days ago when she was in town. The lady bought the property on a buy-to-let mortgage, but as a landlord, she rents this house with some existing tenants' loans. She and her spouse have been living apart for some time now. She is on the verge of being evicted from her rental apartment and is considering whether or not she could move into this buy-to-let property after the current renters' lease is up.
She came to me concerned: what if she is caught living in buy to let, will there be any consequences? If you are in the same condition as her and wondering, "can I live in my buy-to-let property" then this article is for you.
Can I live in my buy-to-let property?
Buy-to-Let mortgages are specifically designed for those who want to buy a property to rent it out. They are not made for people looking to live on the property, as that would make it a residential property. This is partially why the FSA does not regulate buy-to-let mortgages in the same way residential mortgages are.
If you move into your property, the lender might think they need to deal with you in the future; therefore, the FSA may also have to cover it. However, if your intention was not to move into the property when you bought it for a lot, then the lender shouldn't have a problem with it. This concludes that it is not illegal to move into your buy-to-let, but it has to be within the conditions of the mortgage, as some state that it is left to tenants and not for yourself to live in. The lender may ask you to repay the mortgage if you decide to still move into the buy-to-let. 
To prevent a situation like this from occurring and causing issues, a simple solution would be to change the mortgage to a residential mortgage, allowing you to move into the property.
Can my immediate family member live in my buy-to-let property?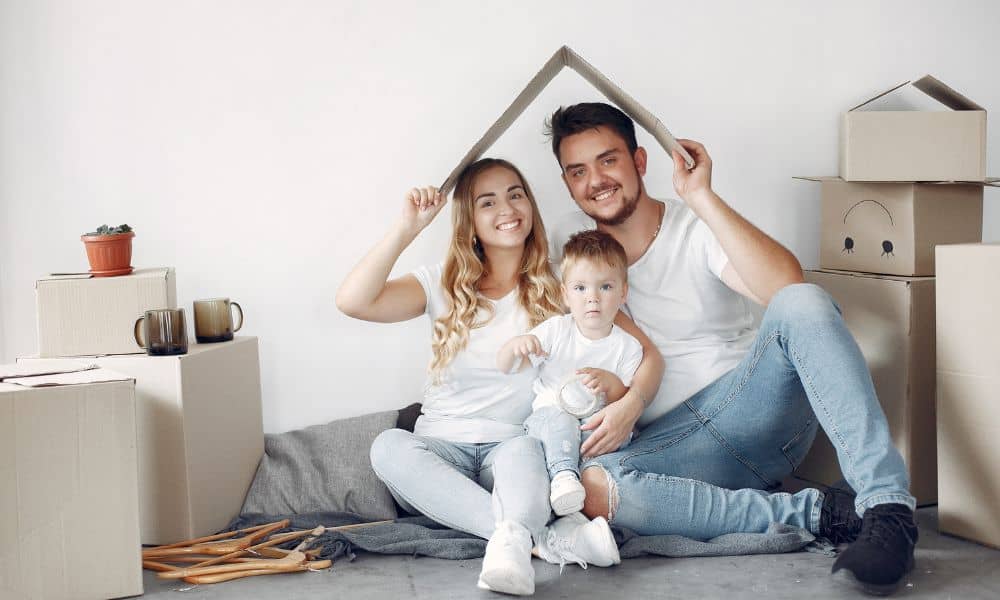 Immediate family can live in your buy-to-let property however it should be made clear to the lender that this will happen. If an immediate family member does decide to live in your buy-to-let, it then becomes something known as a regulated buy-to-let. A regulated buy-to-let mortgage is used when a property is rented to an immediate family member. A regulated buy-to-let falls under more strict and tighter guidelines as opposed to a normal buy-to-let. It is recommended you do not leave your property to immediate family members as it prevents any issues from arising.
What is legally considered an immediate family member UK? 
According to the law, immediate family members include one's spouse, children, parents, grandparents, siblings, and in-laws. This also includes any adopted children and stepchildren. 
But when it comes to mortgage applications, what is legally considered an immediate family member UK can vary from lender to lender. However, there are some common definitions that most lenders will use. An immediate family member is typically defined as a spouse or partner, child, or parent. In some cases, other relatives may also be considered, such as a sibling or grandparent. If you're unsure whether your family member will be considered by a particular lender, it's always best to check directly with the lender. They should be able to provide you with a definitive answer.
What if I were caught living in buy to let
Going against the law is never right, and it can cause serious consequences. As a landlord, you are not able to live in your buy-to-let property. Going ahead and doing so would mean you are going against your mortgage terms, and this is known as committing mortgage fraud. In this case, the mortgage lender will most likely ask for the immediate payment of the loan amount. It is important that you understand what you are doing before making a decision as it can have serious consequences. 
It is recommended you speak to specialist advisors before making any decisions. If you breach the buy-to-let rules, you could also breach the Fraud Act 2006. This could mean that you face up to 10 years imprisonment for fraud. However, the worst part is that you will have a criminal record, and banks and lenders will not want to do business with you again. Getting a mortgage would be nearly enough impossible. 
If you are caught living in your buy-to-let property, not just will your property be repossessed, but it can also mean that you end up on the rogue landlord and property agents list. This is a list of landlords who have been involved in criminal activity in the past, and it allows lenders and banks to see who they should and should not be dealing with.
Living in a buy-to-let, which you shouldn't be doing it, can lead to more types of fraud because, in order to cover up where you're living, you may give out wrong details to other companies. This can only worsen the situation and cause bigger consequences as to what you already are suffering from mortgage fraud.
If you are caught doing mortgage fraud, you can lose your landlord status permanently, meaning that it will be extremely difficult to ever be accepted for a mortgage loan again. You are now known as a rogue landlord.
What should I do if I want to live in My Buy to Let
A simple solution when looking to move into your buy-to-let property would be to change your buy-to-let mortgage to a residential mortgage or a regulated buy-to-let mortgage. If you're only looking to stay in the short term, then a regulated buy-to-let could be a good option if it is within the lender's criteria. In addition to this, you can decide to remortgage with your existing lender or even a new lender. This, of course, will come with costs as all lenders charge fees. This process should be completed before moving into the property, as moving in without the lender's knowledge could mean you can face hefty fines. Whatever the decision may be, a new application would have to be submitted, meaning that credit and eligibility checks will be in question.
The Bottom Line
Before making any decision, it's always smart to speak to a specialist adviser in order to know what you are doing is the best move for you. This will prevent anything from going wrong and help you make the best move in terms of your mortgage.