Expert Mortgage Brokers - Independent Mortgage Advisors in London
We are an independent whole of the market mortgage broker in London, UK. We were established in 2016, but the work experience of our mortgage advisors is a lot more than just 6 years. So we know our clients' problems and have the knowledge and skills to help them through the complicated process of buying a house, refinancing, or investing in the property market.
Need to Talk About Your Mortgages?
Book a free appointment for a 30-minute consultation with our expert mortgage advisors.
Why choose Expert Mortgage Brokers?
Why trust us as your Mortgage Broker?
We want to be the best example of what it means to be a mortgage broker in London by giving our clients high-quality service and tailoring mortgage solutions that contribute to their lives.
Personalised Service
We believe one size does not fit all. So we tailor mortgage products for each client after carefully studying their case. Thus, we can ensure the best rates.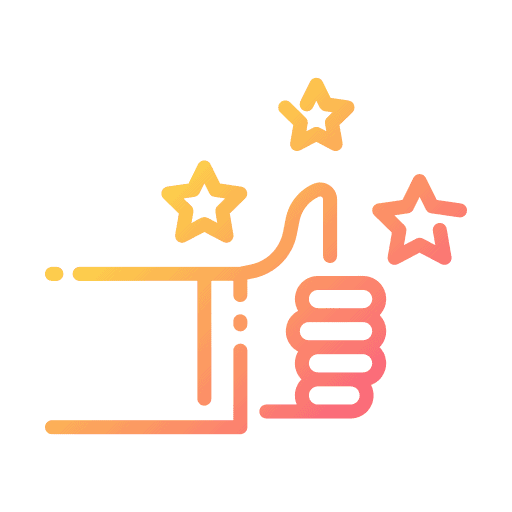 100% Success Rate
Since 2016, expert mortgage brokers have served hundreds of clients in London, UK. We proudly announce that we manage to approve mortgages for everyone.
Whole of Market Broker
As a whole-of-market broker, we have access to every available mortgage to recommend the most suitable deal for you, which a panel-based broker can't do.
Personalized & wide range of Mortgage Solutions
Trusted and reliable mortgage brokers company that will get you the best deal in the market
First Time Buyer
A first-time buyer is an individual or a business who has never owned a property and would like to get on the property ladder by making their first ever purchase.
Buy To Let
A buy-to-let property is typically owned for commercial purposes. Typically, the property is rented out to tenants, which generate rental money for
the owner.
Remortgage
You may be living in a rented house or living with your parents. Expert mortgage brokers will assist you with your very first residential or first buy-to-let purchase.
Moving Home
A remortgage is when the client wants to take out money from an existing property to further go on and purchase a new property or use it as
a deposit.
Residential Remortgage
A residential remortgage is a mortgage for a residence that you reside in. A continuing loan to finance the purchase of a property over a term of 25 years.
BTL Remortgage
Buy to let remortgage is used to release equity if you need to raise some good cash, favorable interest rate, or change the terms of your mortgage deal.
Buildings Insurance
Buildings insurance pays for the expense of repairing or rebuilding your home in the event it is damaged or destroyed. It is required while buying a home.
Bad Credit
Bad credit refers to someone's credit history. When a client has failed to make a payment or they have been given a fine that has been unpaid and that has resulted in a CCJ or default.
Hassle-free mortgage experience
Applying for a mortgage is challenging, right? It doesn't need to be this tough. Expert Mortgage Brokers makes it fast, easy, and trouble-free.
We Get to Know You
Whether you're buying or remortgaging, Expert Mortgage Brokers will ask you to fill out an application form so we can learn more about your needs and situation. It takes just a few minutes to complete it online.
We Seal the Deal
Our mortgage brokers will look through more than 1K deals to find the best rate for you. After we recommend the best one, our mortgage brokers and support personnel team will help you through the whole process.
We Stay By Your Side
Most mortgage brokers will leave you after you choose a mortgage solution. We'll quietly compare your new mortgage to the market whenever you ask and let you know when switching to a new deal could save you money.
Apply for your mortgage now!
Your mortgage is out there. Apply for a mortgage with expert mortgage brokers, and we will find you the best rate in the UK market.
Calculate your mortgage payments in minutes
Our mortgage tools and calculators are made to make things simpler for you.
Mortgage calculation how much can I borrow?
A quick check to find out what size mortgage you can get on your income.
How much are my mortgage payments?
Find out what your mortgage is going to
cost each month.
How much stamp duty i will need to pay?
Find out how much you'll need to put aside
for stamp duty.
Subscribe to our email newsletter
Frequently Asked Questions
A mortgage is a loan from a bank or building society that allows you to purchase a home. It is a secured loan, which means that the bank has the authority to repossess and sell the property if you fall short on your monthly payments.‍When you receive a mortgage, you pay back the loan amount plus interest in monthly payments over a fixed time, generally approximately 25 years. In the United Kingdom, certain mortgages have longer or shorter durations. This implies that if you do not return the loan, the lender may repossess your house. In the United Kingdom, you can secure a mortgage on your own or with one or more other persons.‍A mortgage is a sort of loan that is secured by your home. A loan is a financial arrangement made between two people. A lender or creditor lends money to the borrower, and the borrower agrees to return the loan plus interest in monthly instalments over a defined period. There are several forms of loans. Some are secured, such as a mortgage, while others are not. This means that you are not required to use an asset as collateral. On the other hand, unsecured loans often have smaller loan amounts and higher interest rates. You must do the following before requesting a mortgage:
Suppose you are purchasing your first home, save for a down payment. If you own your present house, you might put the equity towards the deposit.
Locate the property you wish to purchase.
Use our mortgage comparison tables to find a mortgage or contact a mortgage broker.
Ensure that you can afford the mortgage you select.
If your offer is accepted, apply for a mortgage.
Personal loans can impact your mortgage application, which can be beneficial or detrimental depending on the circumstances. For example, if you expect to buy a home in the next several years, asking for a personal loan may limit how much you may borrow and may have an impact on your credit, depending on how you handle the debt. Here's everything you should know before applying.‍Personal loans are instalment credits that allow borrowers to access the entire loan amount upfront in return for recurring instalment payments over a specified payback term. Personal loans are distinct from other types of loans in that most of them are unsecured, which means they don't require any form of collateral. As a result, borrowers can utilize personal loan money for almost anything, with a few limitations. On the other hand, personal loans often have higher interest rates than secured loans, such as mortgages and auto loans, making them not necessarily the ideal option if you're planning a significant buy.‍To determine how much you qualify to borrow, lenders look at your back-end debt-to-income ratio (DTI), which is the sum of all your monthly debt payments divided by your aggregate monthly income. For comparison, your front-end DTI is the percentage of your gross income that goes only toward housing expenditures. If your back-end DTI ratio is low, the personal loan payment may be insignificant. Most lenders, however, want a back-end DTI of less than 36 per cent, and if yours is greater than that with the personal loan payment, you may not qualify for as much as you want or need.
Mortgage rates are the interest rates levied on mortgages. Mortgage rates are regulated by the lender and might be fixed or variable, depending on the lender's preference. Their credit scores determine the interest rates that different borrowers pay for their mortgages. A fluctuation in interest rates can substantially influence the market for homebuyers.‍Mortgage rates are a big concern for homebuyers who want to use a mortgage to purchase a new house. Collateral, interest rates, taxes, and insurance are all considered. The house is used as security for the loan, and the principal is the original loan amount. To get an understanding of how much taxes and insurance will cost, you'll need to know where your house is located. Various criteria determine the mortgage rate, and the larger the risk, the higher the rate. A high-interest rate guarantees that the lender recoups the initial loan amount faster in the event of a default, therefore safeguarding the lender's financial investment.‍The borrower's credit score is an important factor determining the interest rate charged on a mortgage and the loan size obtained. A better credit score implies that the borrower has a solid financial history and is more likely to pay his bills on time. Because the danger of default is reduced, the lender can cut the mortgage rate. The interest rate charged ultimately influences the total cost of the mortgage and the monthly payment amount. As a result, borrowers should constantly seek the lowest available rate.